I have also thought about this issue, especially after watching a new round of costume dramas, and even the Liu Yifei , Chen Xiao 's " dream record " that I have been looking forward to. Several major actors also revealed strong A sense of violation. No matter how well the crew promotes the service, it still seems difficult to see the 87 version of " Dream of Red Mansions ". (Picture Source Network)
1. The most superficial reason is the shape.
First of all, makeup and hair. The makeup and hair are simple and uniform, like products from an industrial assembly line. Center points, eight-character bangs, horizontal long eyebrows, bean paste color lipsticks, geometric sense of strong metal hair accessories full of technological sense, random arrangement and combination is now a costume stylist. Different crews did the same thing, not without a makeup artist, just because it saved time.
contrast, find some makeup made especially hair changes stills, is not the sense of modern science and technology to a lot of (not necessarily the old drama). Please don't abuse the hair crown. It's really easy. If a female celebrity really wants to stand up in ancient costume, she should get up early and comb her hair.
1. In the same show, the heroine and the second female have a well combed haircut and no troubles about the styling.
2. Yang Mi can also not be in the middle of
3. Combing is not really not combing your hair.
4. There are also stylists who are willing to comb their hair without saving trouble. Hairband, jade crown, silk flower , hairpin ring, stepping… Why do you have to match geometric shapes and metal bars?
z9. There are also the same eyebrows.
(2) nothin 'but a little miss this magnificent style beads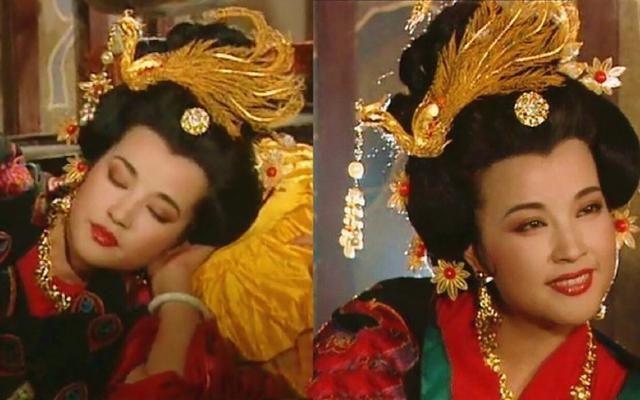 (3) the perfect hairstyle demonstration
Secondly, the fabric. The material, the luster, and the hardness are full of modernity, especially for some people who love to use organza and bows. The embroidered fabric looks like it has been washed, stiff, and there are no stripes or wrinkles. It does not seem to be worn. Yes, it's not close to the body than the costumes on the stage. The human body curve is like being covered by a golden bell. The feeling of clothes like the wind can't come out. This group can take boys as the main case. In other words, the feeling of movie costumes is much better. To be honest, if you don't go to the stage to borrow a suit or go to Taobao to buy about 500 Hanfu, the drape will be better than many claims.A costume of tens of thousands is much better.
1. The first thing to bear the brunt is the fake two pieces of "Let's Test the World". How can one think of cutting corners like printing in . The quality of the fabric is not good, especially like putting a piece of paper on your body. Is there such a shortage of money?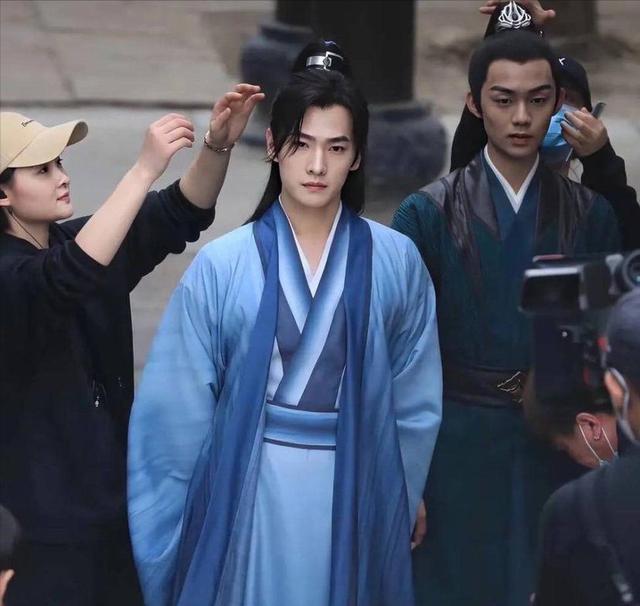 2. Is this yarn serious, like the three-piece chiffon lace of 100 yuan, it feels like the silk can be scraped out with the touch of the nail, or is there such a shortage of money?
3. Contrary to the above, there is this kind of hard organza, which increases the three-dimensional modernity. The black one is in the sky, and the airflow is so strong, can he make his clothes move?
4. This oily and smooth material that can stand on its own is really the favorite of costume dramas, and it is the favorite to shape the costumes of princes and nobles . It looks a bit fake, I don't know if it is a filter. The reason is very similar to the texture of renting a dragon robe to take pictures at the entrance of Hengdian.
5. Control group: The texture of the movie is really better than the average puppets, the feeling of clothes, and secondly, the men's clothing at noon is still very superior.
Finally, it's the celebrities' strange aesthetics, ultra-low American businessmen, no matter what fits or not, as long as they are popular, they will face their own faces, big Euros, open eyes, apple muscles, sharp chins, mountain roots… …Where is the ancient rhyme of my own product? fine-tuning , yes; plastic surgery , if you don't go to the artists and actors, you are fine, but stars, can you improve your American business?
1. Nose
In fact, when Wang was wide, his nose was already a bit exaggerated. Wu Baiqi made people look at his nose. Recently, people have nothing to say.
2. Apple muscle
is of course not only apple muscle, but apple muscle seems to have the most damage to his face. American businessmen, American businessmen.
3. Of course, the forehead
is not only the forehead, but the forehead filling is really old and it is becoming less and less suitable for costumes.
4. The big European double
is still beautiful, but I don't know if the double
is still beautiful.
2. The demeanor and demeanor are very important.
Now the crew is willing to train less and less, even if the training is more like axe, axe, show, and design etiquette. Let aloneTalking about drinking tea, writing, fanning, and immortal hero's spell-casting seal can be more casual. I'm afraid that some actors have big moves. I'm afraid he will get rid of his headgear. "The Great Emperor of Han Wu" Wei Zifu's "trend" after he was granted is very classic, you can take a look. Let's take the "Dream of Red Mansions" after the training camp as a textbook, what is meant by sitting and lying in the painting. In the past few years, I haven't seen many costume actors turn orchids and refer to .
1. Sister Bao's eyes, this hand, this shyness, bowed her head.
2. forest sister eyes, range of motion
3. Xifeng drinking
5. There Dubing Yan expose hijab
three lines too modern a
some lines to write and speak lines punctuate the tone is really too modern. You love me and I love you at every turn. For thousands of years, people who don't know thought I was watching "Three-Body". In Dream of Red Mansions, assailant said one more "he" and was caught by Qingwen .
To sum up, it is still because of the tight time and the efficiency and reluctance to work hard. Exquisite lines take time. It is too slow for a screenwriter to produce one book a year. Most of them work with several groups at the same time, so there is no time to read ancient books and examine the words; the training takes time, and the actor platform has millions of people in half a day. Income, where are you willing to train your speech and manners, it's enough for fans to go into the water after finishing the tricks. Exquisite styling and hair take time. The stylist will follow up several groups at the same time. After this set is used up, change to another group, and the actors are also I don't want to get up 4 hours early to comb my hair and put on makeup. Occasionally, a special effect makeup that takes a day or two is enough to brag about the cooperation. Modern industries naturally reveal modern temperament, and industrial quantitative products are naturally more efficient and safer than handwork.