Park Yoochun, a former member of TVXQ and JYJ, has been ʙᴀɴned from appearing on television and having any more activities in the entertainment industry.
On November 10, YTN quoted the legal representative of Yesperar Co. Ltd – Park Yoochun's management agency, and announced, "The Seoul Central District ᴄᴏᴜʀᴛ has ordered a temporary ʙᴀɴ on Park Yoochun from appearing on TV shows and all activities in the entertainment industry."
"Until the final judgment of the ʟᴀᴡꜱᴜɪᴛ is made, Park is not allowed to carry out entertainment activities such as producing albums and videos, filming advertisements, promotions, appearing on TV, etc." the legal representative stated.
The attorney added, "The ᴄᴏᴜʀᴛ  rejected all of Park Yoochun's defenses. I would like to thank the ᴄᴏᴜʀᴛ
for their wise judgment. We will try to resolve this matter from a ʟᴇɢᴀʟ point of view, preventing any malicious ꜱʟᴀɴᴅᴇʀ or unfounded ᴅᴇꜰᴀᴍᴀᴛɪᴏɴ from occuring in the future".
The career of Park Yoochun has witnessed a downfall after he was involved in a series of ᴄᴏɴᴛʀᴏᴠᴇʀꜱɪᴇꜱ  over his personal life
In August, the management company Yesperar Co. Ltd. of Park Yoochun filed a temporary restraining order against the male singer. The cause of the conflict was because Park Yoochun was accused of breaching the contract.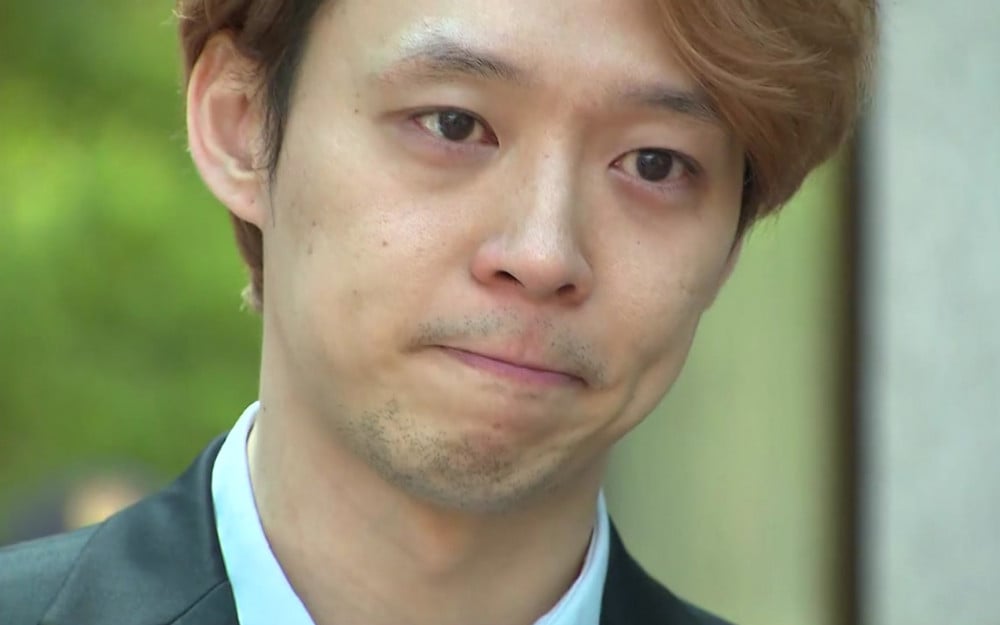 In early 2021, Yesperar signed a contract with Ricielo – the unit responsible for managing Park Yoochun's activities before – to authorize management of Park Yoochun until 2024. However, the former TVXQ member silently signed with another Japanese company and even spread false information about the CEO of Ricielo, such as ᴇᴍʙᴇᴢᴢʟᴇᴍᴇɴᴛ, ʙʀɪʙᴇʀʏ and barely paying him.
Ricielo confirmed to the media that Yoochun was the one who wasted the company's money on personal entertainment activities, while the company still helped him deal with personal debts of up to 2 billion won. Moreover, the company revealed more details that Park used to ɢᴀᴍʙʟᴇ cross-border. At the same time, the male singer was also accused by a famous YouTuber of ꜱᴇᴅᴜᴄɪɴɢ female fans into having a ᴛʜʀᴇᴇꜱᴏᴍᴇ.
Park Yoochun was prosecuted for using meth in 2019
Facing a contract breach lawsuit, Park Yoochun announced that he would submit all documents he had about his former management company for the authorities to verify, clarify and take appropriate action.
In the latest ruling, the ᴄᴏᴜʀᴛ said that Park Yoochun had "agreed to the contract conditions, so it is impossible to do the opposite", and also stated that "it is difficult to prove that Yesperar has ᴠɪᴏʟᴀᴛᴇᴅ the obligations in the exclusive contract".
Earlier in 2019, Park Yoochun was prosecuted for using methamphetamine with ex-girlfriend Hwang Hana. He was ꜱᴇɴᴛᴇɴᴄᴇᴅ to 2 years ᴘʀᴏʙᴀᴛɪᴏɴ. Park Yoochun once announced his retirement, but then still returned to the entertainment industry. In 2020, Park Yoochun was strongly criticized for holding a fan meeting.
Park Yoochun was once a member of TVXQ – the legendary idol group of Kpop.
Source: kbizoom